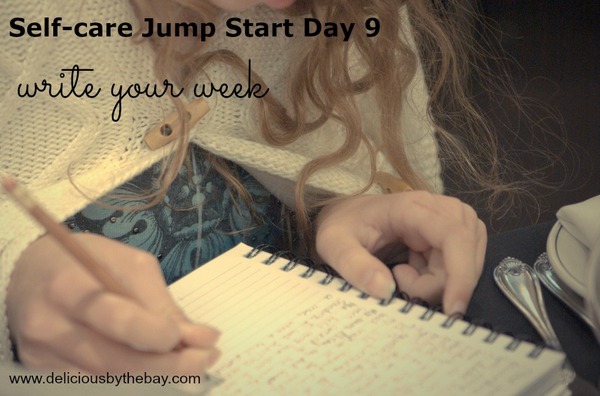 The goal today is to write about your experience of this past week. Have you been able to do the self-care suggestions every day? If so, how have you felt? Which ones have been nicest for you? Have any been hard? If you haven't been able to do the suggestions, why not?
Are there emotional issues at play? Do you feel worthy of the time you crave to take care of yourself? Sometimes we feel guilty if we take time for ourselves, even though we know that when we feel totally depleted it is harder for us to show up for our relationships in a meaningful way.
What can you do to make the coming week more self-care friendly for you? Who can you ask for help? How can you carve out time?
Warmly,
Kirsten
Kirsten Quint Fairbanks is health coach and holistic living expert who loves offering real-world holistic coaching for mamas who want to consciously cultivate big lives that get them totally fired up.  Kirsten lives happily, works gratefully, dances inexpertly, paints badly, cooks traditionally, and rocks a tiny homeschool in the San Francisco Bay Area.  She believes that connection can change your life.   Read more about her here.
www.deliciousbythebay.com