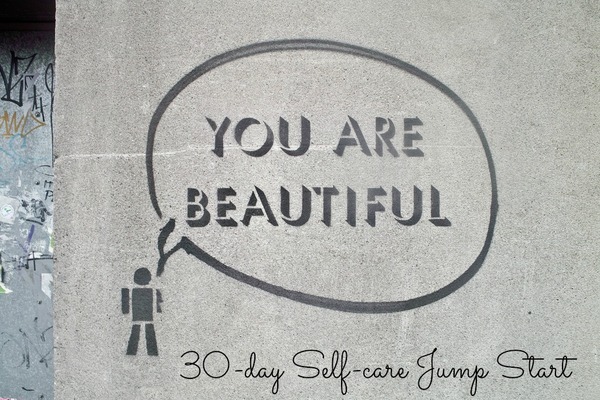 Good morning, beauty! I'm writing this message who knows how long before you get it and I know that as you open it and start to read, it will be a simply gorgeous day. How can I be so sure? As parents of energetic kids who need to get outside no matter the forecast know, There is no bad weather, only the wrong clothes. I also know that any day we're alive and breathing is going to be a stunningly gorgeous day on this beautiful big blue Planet Earth. Rainy, windy, sunny, foggy… it's all good. In that spirit, I invite you to check out today's self-care challenge: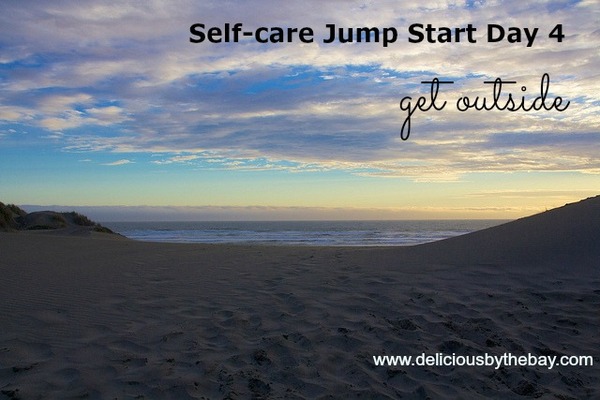 You probably know that time outside is linked to less stress, more concentration, better physical fitness. Whether your terrain is city steps, a green park, redwood hills, or the rolling ocean, outdoor time (especially outdoor exercise) just makes life better. Can you spare a few outside hours today? A half hour stroll through your city or town? Lunch or dinner on the back patio or a late afternoon cup of something warm on the front stoop? Where will you get outside today?
Warmly,
Kirsten
Kirsten Quint Fairbanks is health coach and holistic living expert who loves offering real-world holistic coaching for mamas who want to consciously cultivate big lives that get them totally fired up.  Kirsten lives happily, works gratefully, dances inexpertly, paints badly, cooks traditionally, and rocks a tiny homeschool in the San Francisco Bay Area.  She believes that connection can change your life.   Read more about her here.