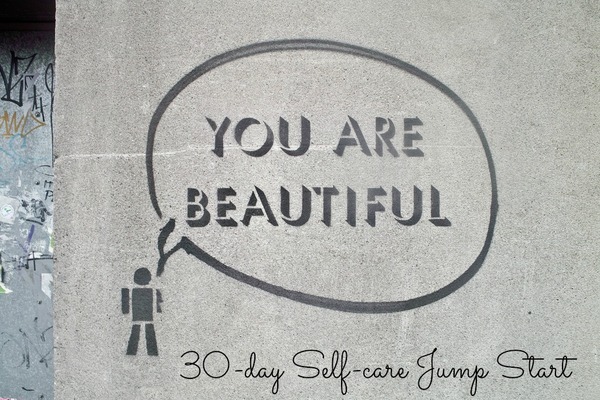 Good morning, beauty! We are nearing the end of our month together. How are you feeling? We've been doing a lot of internal work these last few days. Today let's enhance your surroundings a little bit.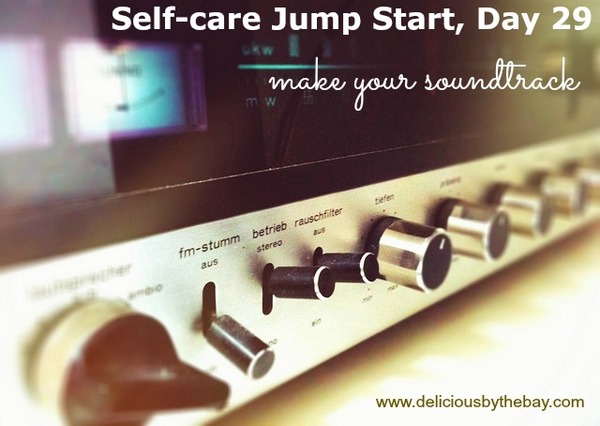 Make your soundtrack.
Today's suggestion is something you can take with you after our month together is over. A little like the one-minute mantras, having an anthem or a playlist or even a whole soundtrack can help you feel how you want to feel. When you feel better then you start behaving as if you are a person with all the attributes you hope to develop, right here and now.
Your soundtrack can be calming if you tend to run stressed, or high-energy if you feel a need in your life to get up and move. You can fill your soundtrack with anything you choose, as long as hearing it makes you feel good.
If you are stressed out trying to leave the house and you feel like snapping at your kids, put on a song from your soundtrack and have a little 5-breath cool-out or driveway dance party as needed. Your soundtrack is a great way to alter your surroundings to fit your internal landscape a little bit.
It helps you to get you out of your head and into your body so you can breathe in calm or dance out stress.
What are your favorite songs to help you find motivation, calm, focus, bravery, perspective, or anything else? Share in the comments.
Warmly,
Kirsten
Kirsten Quint Fairbanks is health coach and holistic living expert who loves offering real-world holistic coaching for mamas who want to consciously cultivate big lives that get them totally fired up.  Kirsten lives happily, works gratefully, dances inexpertly, paints badly, cooks traditionally, and rocks a tiny homeschool in the San Francisco Bay Area.  She believes that connection can change your life.   Read more about her here.