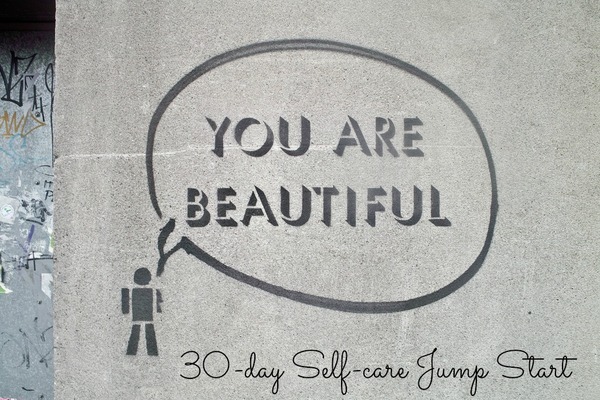 Good morning, beauty! Your mission for today is to find a pen and paper. Make it a beautiful blank journal or the back of a kid's scribble. Simple copier paper will do nicely, and so will a blank doc on your phone or computer. Whatever you use, take a few minutes today to reflect on the year we've just left.
Today let's think about the good parts of last year: the brags, the triumphs, the people you loved, the places you went, the small things that made you happy. You might write about:
What worked well for you in 2017?
What are you proud of?
Did you achieve any particular goals or work through any difficult situations in 2017?
What brought you bliss in 2017?
In a future journal we'll talk about goals and strategies for 2018, but for today the idea is that knowing where you come from helps you plan for where you want to be. It's also an awesome opportunity to count your blessings and pour your gratitude out onto the page. You probably already know that gratitude helps you calm down and notice the good things in your life. Did you also know that keeping stress low and happiness high are directly correlated to longer life and less illness?
So today use your journal (or blank doc, or back of scribble) to write down anything that makes you feel good and happy and proud of your 2017.  And feel free to share a brag or two in the comments!
Warmly,
Kirsten
Kirsten Quint Fairbanks is health coach and holistic living expert who loves offering real-world holistic coaching for mamas who want to consciously cultivate big lives that get them totally fired up.  Kirsten lives happily, works gratefully, dances inexpertly, paints badly, cooks traditionally, and rocks a tiny homeschool in the San Francisco Bay Area.  She believes that connection can change your life.   Read more about her here.