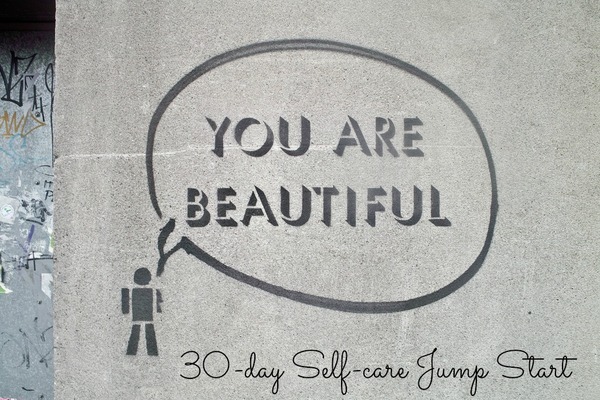 Good morning, beauty! We've done a lot of gratitude so far in our time together. We've talked about why noticing and appreciating what we have is so important. Today I want to go in a slightly different direction.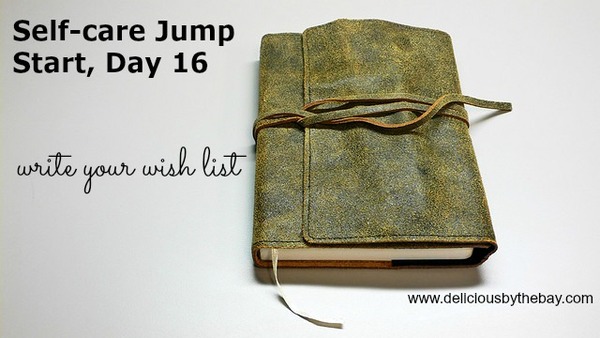 It's possible to be intensely grateful and also be striving. We can love and appreciate what we have and still want more. Today, my suggestion for you is to take out your journal (or blank doc or piece of scratch paper) and fill it with your heart's deepest wishes. Anything you can imagine or dare to hope for, no matter if it is "greedy" and to hell if it's "unrealistic." I think unrealistic wishes are some of the best kind.
Write your wishes in positive terms. For example, "I have an amazing, lush garden" rather than just, "Get the weeds out of my yard." Or, "I feel awesome in my body" instead of that tired old goal, "Lose weight." Or, "My fellow residents of this beautiful planet and I live happily and free from oppression" instead of just "fight racism" or "smash the patriarchy."  I mean, by all means continue to fight racism and smash the patriarchy, but always keep the end goal in sight. To paraphrase the song, keep your eyes on that beautiful prize. Make sense?
From your list of wishes (and I hope you have an absurd, preposterous number of them just filling the page like a greedy kid's letter to Santa Claus at Christmas) I want you to choose your most-wanted one. For a few minutes today, spend time thinking about what your life will be like once you achieve that thing. What will it look like, smell like, taste like, sound like, feel like to have that wish? Write about it in the present tense, as though you have already achieved the thing. This will help your brain see your wish as entirely possible.
Have fun with it. This should be a light and fun exercise that makes you feel good, not an excuse to write down a thousand things you think are wrong with you that need changing.  If you feel like sharing some of your wishes or anything else about your self-care process, leave a comment below to tell about it.
And always, always keep smashing that patriarchy.
Warmly,
Kirsten
Kirsten Quint Fairbanks is health coach and holistic living expert who loves offering real-world holistic coaching for mamas who want to consciously cultivate big lives that get them totally fired up.  Kirsten lives happily, works gratefully, dances inexpertly, paints badly, cooks traditionally, and rocks a tiny homeschool in the San Francisco Bay Area.  She believes that connection can change your life.   Read more about her here.