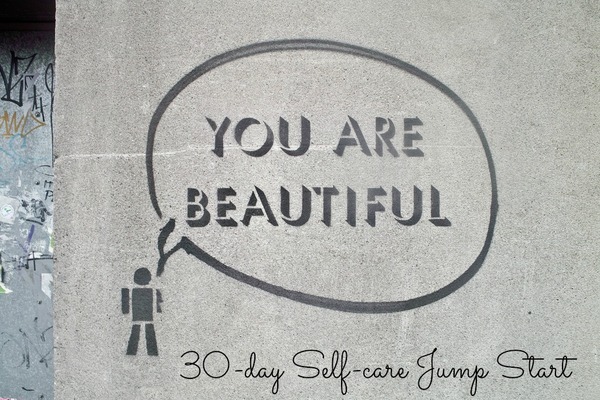 Good morning, beauty! Let's make today fun. Let's make something today.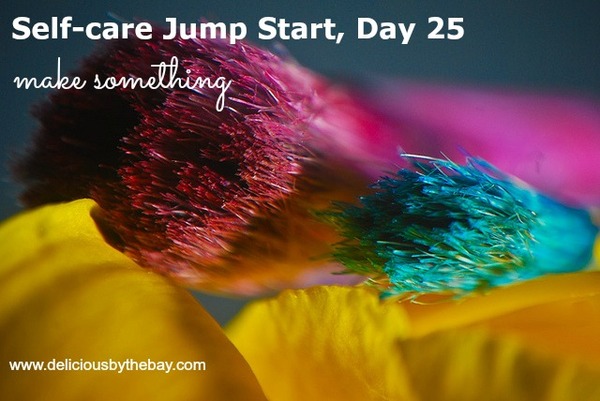 Make something.
Make anything: a comic strip, a still life, an epic poem, a tiny poem, a watercolor postcard, a knitted scarf, a toothpick-and-cork sculpture, a selfie dance video, a Play-Doh tower, a doodle in the margins. Just make something.
Don't wait to be inspired. Make creativity a part of your everyday today. It doesn't have to be "good." Your goal here is to create something and get your creative juices flowing. Just start, and then watch what comes up for you.
Does the idea of creative work scare you? It can feel risky to make something. Many of us feel that our work should be perfect, or that creativity is for someone else. If this is you, it may help to set a timer. Give yourself 5 minutes to start. If you want to continue after that, great! If not, no problem. You aren't doing this for anyone but you. (The amazing side benefit, though, is that once you start making things, your kids will see you and want in on that action themselves. When they see you having an awesome time and making art or making music, you are modelling for them that your adulthood isn't just about parenting them. You're modelling that creativity is important and that it is important that we make space for it in our lives. The other awesome side effect? When they're making felt s'mores or composing silly punk rock songs with us on the ukulele they don't have the time or inclination to fight with each other.)
If you try timing and it's still too scary to try, use a blindfold or close your eyes. Do this so you can focus on the process of making, not the finished product. If you still feel anxious, like making art just isn't for you, then simply leave today's suggestion and do something that feels freeing for you. You could go to your living room, crank up the stereo, and dance. Or you might sing in the shower or car. Your movement and your voice are creative muscles too.
Give it time and daily attention and you will find that in you are wells of passion and creativity just waiting to be expressed. There is no right and no wrong way to do it.
What will you make today?
Warmly,
Kirsten